A 7-night cruise into the Western Caribbean

The time is now to be sure you are registered for YMCA Alumni's Reunion at Sea, embarking from and returning to the stunning new Royal Caribbean Cruise Terminal in Galveston, Texas. Reunite with friends and colleagues with workshops, speakers, parties and fun shipboard. Visit three exciting ports of call in the gorgeous waters of the Western Caribbean. Register now to get great prices and, rest assured, that if you must cancel, you can do so until October 14, 2024. And, wow – what a ship! Your hosts: West Region YMCA Alumni Chapters and the YMCA Alumni Travel Club.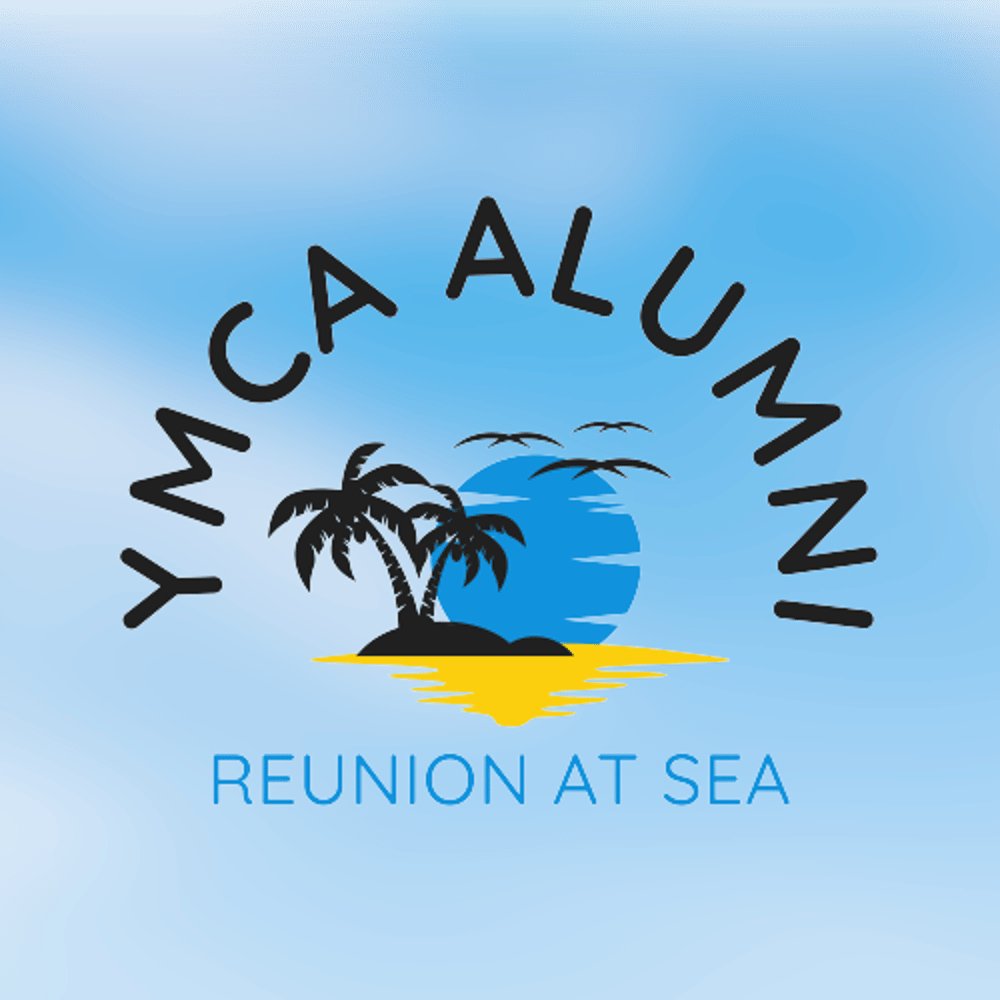 Day by Day on the Harmony of the Seas

Day 1: Embark from Galveston, Texas, Royal Caribbean's brand new cruise terminal.
Days 2-3: At sea with all the ship activities and amenities and YMCA Alumni special events.
Day 4: Port day in Roatan, Honduras. This beautiful island is home to one of the best diving and snorkeling locations in the world and has a rich cultural heritage that you can explore.
Day 5: Port day in Costa Maya, Mexico. Make new friends at the Dolphin encounter located right in the port area. Mahahual Beach has a local feel and offers plenty of food and beverage options as well as local shopping. And much more to do in the Costa Maya region.
Day 6: Port day in Cozumel, Mexico. The heart of the island is downtown San Miguel, or "Centro" -- and it's a very safe and easy town to explore on foot, with a large, central plaza park, surrounded by endless restaurants, cafes, bakeries, boutiques, art galleries, markets, and great shopping.
Day 7: At sea, with YMCA Alumni events and many shipboard activities.
Day 8: Disembark in Galveston for your memory-filled trip home.

A few things you'll want to know...

Aboard our ship...

Among the largest and most celebrated cruise ships of all, Royal Caribbean's Harmony of the Seas is one of the best known cruise ships in the world. Truly, it is a floating destination. There are 18 eateries on the ship -- nine are complimentary and the other nine are specialty restaurants. The shows headline the great entertainment onboard. They are included in your cruise fare and you will find Broadway shows, ice skating, water shows in the outdoor Aqua Theater and a whole lot more.

There are four separate salt water pool areas. The Solarium includes two cantilevered whirlpool hot tubs, which extend 12 feet from either side of the ship. Enjoy find plenty of traditional cruise activities such as trivia, bingo, enrichment classes and more and most are complimentary. You'll love the days at sea.
A reunion to remember

YMCA Alumni Reunions over the years have been etched in the memory books for good times, great fellowship and endless opportunities to connect with old and new friends. A special Reunion Planning Committee of West Region Chapter representatives will be led by Region Vice President Carmelita Gallo. We have reserved space and time aboard the ship for meetings and events exclusive to YMCA Alumni. Your YMCA Alumni Travel Club is handling the logistics for the reunion.

Watch for details of special activities planned for YMCA Alumni cruisers on our days at sea, allowing plenty of time for exciting onboard experiences.

A bit about travel

Your GoTravel representative can help you plan your air travel into Houston's Hobby Airport. The Travel Club is working with Go Travel and Royal Caribbean to obtain hotel rooms the evening before departure is needed and transportation to and from Galveston, less than an hour away, so your trip to and from will be easy. Please note: You must register through GoTravel to be eligible to cruise and participate in the YMCA Alumni reunion activities.

What will it cost?

Go Travel and your YMCA Alumni Travel Club Committee and Royal Caribbean are offering our cruise at some great rates. See below for the stateroom costs that are available now. That's why you need to register early. There will be an additional small YMCA Alumni Registration Fee over and above the cost of your cruise. That will be determined when reunion activities are finalized. Remember you can cancel until October 2024 if you must.

Staterooms and prices for Reunion at Sea

Staterooms start at $877 pp for an interior cabin to $1,312 pp for an ocean view balcony room. Price includes current taxes and fees and pre-paid gratuities. All prices per based on double occupancy. Cruise only Travel Insurance is optional but strongly recommended. Cruise fare is fully refundable until October 14, 2024. Go Travel will keep a listing of single travelers seeking room mates.Be sure to book your stateroom when registering as the top choices go quickly and will not likely be available later on.

Interior stateroom

Interior staterooms are priced from $877 per person.

Ocean view stateroom

Ocean view staterooms are priced from $961 per person.

Central Park balcony

Central Park staterooms with balconies are priced from $1,026 per person.

Boardwalk balcony

Boardwalk staterooms with balconies are priced from $1,100 per person.

Oceanview balcony

Oceanview staterooms with balconies are priced from $1,314 per person.

Your hosts

YMCA Alumni Reunion at Sea is hosted by the six West chapters: Allen-Stone, Grand Canyon, Lyon, Marston, McCoy and Schreiner. Reunion chair is Carmelita Gallo, West Vice President of the National Board.